Cork Underlay
Model: QC-ACC-CK | Date:2013-06-21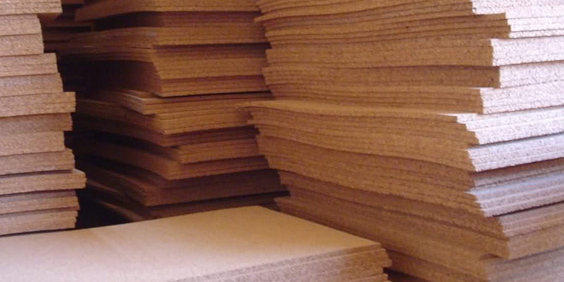 ::Description::
Cork roll/sheet is applied to the underlayment of engineered wood flooring, it has many advatages. We call it "Cork Underlayment".
Benefits:
Laying onvenient, Even thickness is appropriate for floating installation,No need glue sticking, Environmentally friendly without formaldyhite, sound absorbing, moisure-proof, keep warm, water-proof, worm-proof, flexible with good foot sense, breathable and healthy.
Besides, Cork underlayment has a life span more than 40 years.
Regular density:
a) 260-270kg/m3; b) 200-220kg/m3; c) 320-380kg/m3;

(1)Cork roll size:
Length: based on 1.5mm thickness, max: 460m;
based on 2mm thickness, max: 350m;
(700M÷Thickness=Length)
Width: 1.26m, 1.22m, 1m, 0.9m;
(1.26m is available for cutting customized thicknesses above 10mm)
Thickness: 2mm, 3mm, 4mm, 6mm;
(Max: 14mm)
For example:
50m x 1.26m x 6mm=63m2/roll (Could be customized)
(2) Cork sheet size:
Length: 1250mm, 950mm;
(It's regular length)
Width: 640mm;
(It's regular width)
Thickness: 1mm, 2mm, 3mm, 4mm, 6mm;
(Max: 100mm)
For example:
950x640x6mm, 50pcs/box, 30.4m2/box; (quantity per box is adjustable)