3 Strip Maple Flooring
Model: QC-EG-MP-3T | Date:2016-07-05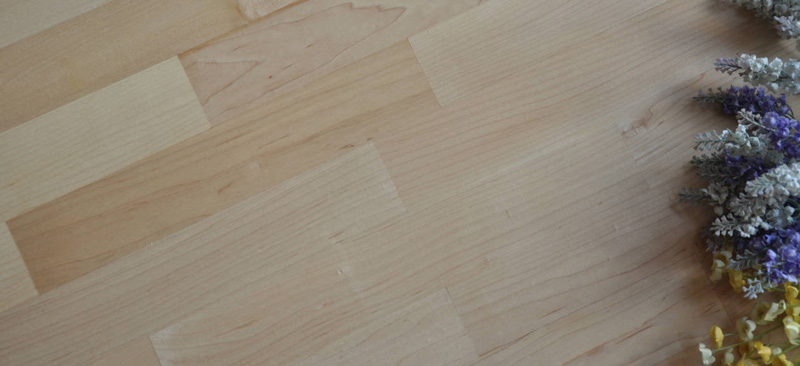 Name: GREENVILLS THREE LAYER THREE STRIP WOOD FLOORING
Size: 2200 X 190 X 14/3mm
Joint: Tongue & groove, CLICK-LOCK
Surface: SMOOTH UV LAC
Structure: Engineered 3 PLY, Poplar/pine base
End: micro bevel,square edge
Grade: AB(select grade)
Color: NATURAL;
Loading: 1500m2/20'FCL;
2600m2/40'FCL;
MOQ: Negotiable
Other requirements:
Smoked, Carbonized, color-stained, brushed, Sawn-mark, Fire-burn, multi-ply/3-ply, other sizes, unfinished, etc are workable
Wood species:
Canadian maple

Latin:

Acer spp.


Family:

Aceraceae


Origin:
Canada


Wood Properties:
Generally Canadian sapwood is reddish white, sometimes with darker colored pith flecks. The heartwood varies from light to dark reddish brown. The wood is usually straight-grained. The lumber is generally sold unselected for color;
Its density: 0.77g/cm3;
It dries slowly with minimal degrade and there is little movement in performance;
Chinese maple has medium bending and crushing strength, it has good steam-bending properties.
Main Uses:
Furniture, paneling and millwork, kitchen cabinets, mouldings, doors, musical instruments, and turnings. Chinese maple is often used as a substitute for Canadian/European maple or stained to resemble other species such as cherry.
Availability:
Widely used.