Advantages
Model: | Date:2010-04-30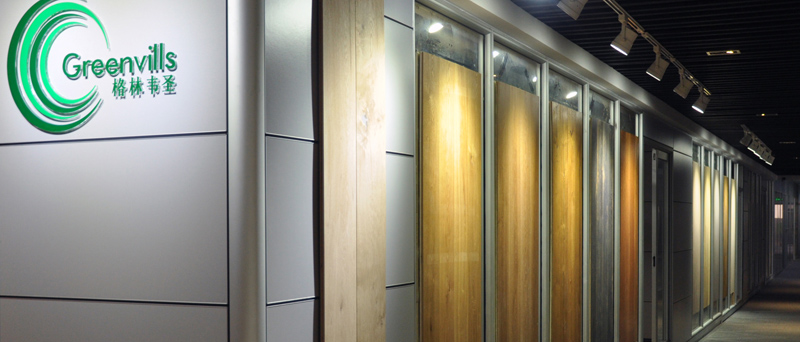 1. Manufacturing Advantages:
Our company have established partnerships with timber suppliers in Russia and Brazil, and the other hand, veneers mostly are purchased from reliable suppliers located in China to secure timely delivery.
a)
We apply poplar plywood, birch plywood or even eucalyptus plywood contingent on different floor sizes and structures, the criss-crossed layers secured the stability and balance of wood internal force. They are environmentally friendly and tally with E1 European standard of formaldehyde emission. 
b)
Our company stringently execute ISO9001 quality management system, computerized-control automatically applied into the procedures of production, esp. the process of moisture control. We want every plank to conform to the balance moisture content in the destination place to secure safe installation.
c)
Our procurement members are fastidious at the raw materials like timbers, cubes, veneers, etc, those purchased are tested by QC clerks again when they arrive at our factory. We reject unqualified raw materials without hesitation.
d)
At each procedure our staff are inspectors themselves, and they will be praised if any person find problem and push alarm button. The standardized production procedures are respectfully employed.
e)
We also own decent technical laboratory equipped with sufficient testing apparatuses, it's very imperative for us to test the floor properties of water-proof, heat resistant, finish luster, adhesive force, bending, peeling, punching, color fading, stain resistant, anti-acid, wear resistant and moisture content for each running production.
The optimized production procedures and proficient collaboration between purchasing, production and techniques combined together have formed our competitive edge in the sales price and product quality. 
2. Management Advantages:
Our company reinforce unceasingly the management of labor force, dealing and customer service.
a)
Staff training and company culture building are necessary for the sustainable development, our staff are improving and upgrading themselves through external training and internal learning. The policy of "position consistent with ability" is experienced by many employees for their rewarded hard work. Boosted staff morale together with increased efficiency have brought vitality to the whole company. Qichuang is improving every day!
b)
Our company has optimized resources by cleansing marketing channel and promptly grasping the market opportunities. We are undertaking new marketing ideas and studying the demand of end consumers to explore new mode of marketing in our own characteristics.
c)
Customer service dept is set up to serve all clients with the superior service. It's a window to accumulate customer's requirements or problems.
Our Customer Service Dept clerks will enthusiastically answer all your questions and tackle your problems you might have.
Customers' lasting satisfaction is our final pursuance.
Just give a call or leave a message to us, you will be replied within 24 hours.