Golden Teak Decking
Model: QC-HW-GT | Date:2013-06-21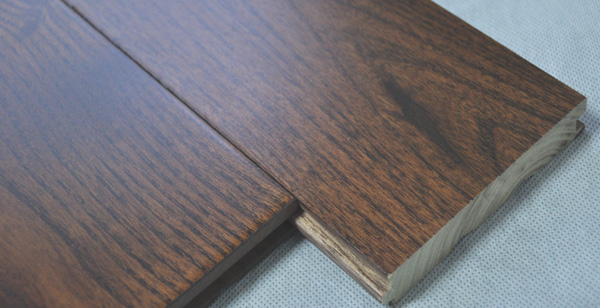 Name: Golden Teak Wooden / Real Wood / Hardwood / Solid Wood Flooring

Size: 300-1200 X 83 X 18mm
300-900 X 90 X 18mm
300-900 X 125 X 18mm

Joint: Tongue & groove
Surface: UV lac/oil, smooth/brushed
End: micro bevel
Color: Natural color, or color-stained;
Loading: 1200m2/20'FCL;
1800m2/40'FCL;
MOQ: Negotiable

Other requirements:
Smoked, handscraped, color-stained, multi-ply, other sizes, unfinished, etc are workable

Wood species: Black Locust
Color: Golden Teak

Wood Properties:
Black locust can last well in excess of 70 years in the ground without painting or chemical treatment. It's very strong, shock resistant, stable (doesn't shrink or swell much), durable (rot resistant), looks great (in part due to fluorescent grain. It's somewhat hard to work, but not too bad, considering it's very hard. It's easy to glue. Unlike other very hard woods, black locust nails reasonably well. It is also a fairly smooth wood.
To get better physical properties than black locust, you have to look at ebony or some other expensive, exotic import. You can basically think of black locust as hickory that is more rot resistant and more stable when humidity changes. It looks similar to red and white oak, except is better looking due to greater smoothness and fluorescent grain.
It's considered a pest by some Western environmentalists because it's an aggressive tree that kills the Western native trees and plants in a wide area around it. However, that was a very useful quality to pioneer farmers who worked hard to clear fields. The easy way to keep a field cleared of brush, alder, other trees, and weeds is to plant some black locust. Black locust only allows grass to grow in its field. Nothing else. That's a convienent way to keep a field cleared without manual weeding or spraying weed killers.

Feature:
Golden Teak solid wood flooring is unparalleled when it comes to its durability and hardness. While the planks produced are of excellent quality, the material also doesn't lack appeal and elegance in style – simple yet classy appearance