Solid Taun
Model: QC-HW-TN | Date:2013-06-21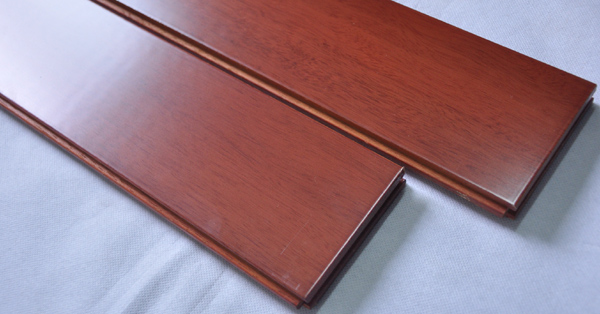 Name: Taun Wooden / Real Wood / Hardwood / Solid Wood Flooring

Size: 300-1200 X 83 X 18mm
300-900 X 90 X 18mm
300-900 X 125 X 18mm

Joint: Tongue & groove
Surface: UV lac/oil, smooth/brushed
End: micro bevel
Color: Natural color, or color-stained;
Loading: 1200m2/20'FCL;
1800m2/40'FCL;
MOQ: Negotiable

Other requirements:
Smoked, handscraped, color-stained, multi-ply, other sizes, unfinished, etc are workable

Wood species: Taun
Latin: Pometia spp.

Wood Properties:
Taun comprises several members of the Pometia species occurring in low-lying coastal and riverine areas of Sri Lanka and South-East Asia, Papua New Guinea, the Solomon Islands and Samoa. Although the species can attain heights of up to 25 metres, an irregular bole and elliptical cross-section results in relatively short log lengths.
Taun heartwood varies in colour from pink to reddish-brown, darkening with age. Sapwood is a pale, pinkish buff, not always visually distinct from the true wood. The grain of Taun timber is straight, with occasional interlocking, and of moderately coarse texture.
Taun is a moderately durable hardwood, with an above ground life expectancy of between 15 and 40 years. Its in-ground life expectancy is considerably shorter, at between five and 15 years. Taun sapwood is susceptible to Lyctid borer attack and is very difficult to impregnate with preservative. Taun is not termite-resistant.
Applications:
Uses of Taun in construction include general house framing, cladding, fascia boards, internal flooring, and plywood. Taun's properties also lend themselves to decorative applications such as lining, paneling, joinery, cabinetwork, outdoor furniture, carving, turnery and veneers. It is also used for boat building and cooperage.
Features:
Taun features a straight or slightly interlocked grain, moderately rough texture with a red-brown to pink-brown (heartwood) color that darkens with age. Taun hardwood flooring takes stains, and finishes very well, too. Taun comprises several hardwood species occurring in various parts of South-East Asia and the Pacific. Taun lends itself to general building construction and decorative uses.